Thank you for visiting our website! I truly hope that you will visit us in person soon! If you are reading this page, I assume you would like to know more about me. But this story is really about you: how you can love your smile, or how you can invest in your child's future, by investing in their smile! So I hope you will allow me to become a part of you and your family's smile story!
Being a mother helps me so much in my practice of orthodontics, because I am reminded that each child is very special and deserves the best. My practice philosophy is most importantly to treat every patient like they were my own children.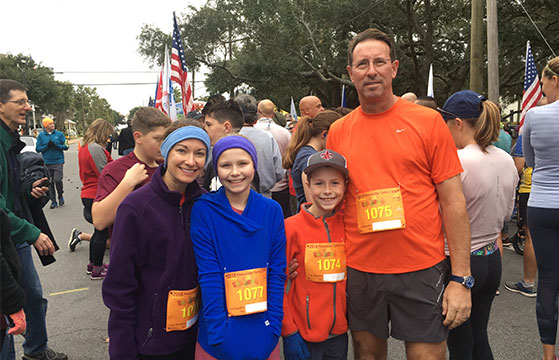 After graduating from Louisiana State University in Baton Rouge, I attended LSU School of Dentistry in New Orleans, where I graduated first in my class. During my four years of dental school, I received the Dean's Award, the Honors Award, the Baldridge Scholarship, the OKU Award, the C. Edmund Kells Scholarship, and the Kraemer Award. At graduation, I received the awards for Excellence in Periodontology, Fixed Prosthodontics, Occlusion, Physiology, and Neuroscience, as well as the Chancellor's Award.
I did my orthodontic specialty training at the LSU School of Dentistry in New Orleans and earned my certificate to practice orthodontics and dentofacial orthopedics. Currently I serve as a Clinical Associate Professor in the Department of Orthodontics at the LSU School of Dentistry. I am an active participant in many professional organizations, including serving as the 2019 president of the Louisiana Association of Orthodontists. I am board certified with the American Board of Orthodontics and am also active in the treatment of cleft lip and palate children in the Acadiana area.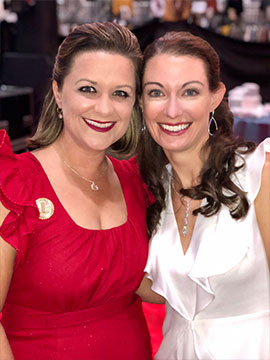 I attend many continuing education courses at both the national and regional levels, as well as at the LSU School of Dentistry. This benefits my patients by enabling me to constantly bring state-of-the-art technology to my practice of orthodontics.
I am a graduate of Leadership Lafayette XXIV, and I am a past president of Junior League of Lafayette. I was named to the Top 20 under 40 for the Acadiana area! Check out the video here! I was also awarded a Women Who Mean Business award in 2020.
My husband Shane and I have been blessed with many things since moving to Acadiana, including living near our families, attending a wonderful church, and having two children. I couldn't have chosen a better place to raise our family and practice orthodontics! Thank you for choosing me to be a part of your family!